Software Testing company
We provide QA, QC, and testing.
Our experience - your profit
Luxe Quality In Facts And Numbers
Our Services
The specialists from our software testing services company are ready to join your project at any stage. Start taking care of quality now.
Technologies & tools we use
Programming Languages

JavaScript

TypeScript

Python

Java
Test Automation Frameworks

Selenium

WebdriverIO

Appium

TestimIO

Selenium IDE

Robot Framework

TestComplete

Playwright

Cypress
Test Suite & Defect Management

TestRail

Zephyr

TestLink
Redmine

Jira

Bugzilla
Security Testing

OWASP ZAP

BurpSuite

Nessus
Version & Code Quality Control

Git

SVN

SonarQube

ESLint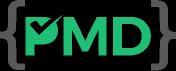 PMD

Prettier
Mobile App Testing

Xamarin.UITest

Espresso

XCUITest
Load Testing

Apache JMeter

LoadRunner

Gatling

K6
API Testing

Postman

SoapUI

RestAssured
Database Testing
MySQL Workbench

Oracle SQL Developer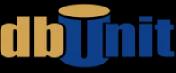 DbUnit
Industries
Our QA company has experience in various industries. We create an individual approach for each customer to cover their requirements as much as possible.
Why Choose Luxe Quality as a Software QA company
At our quality assurance services company, we combine experience and the latest technology for the best results.
Quick start
You can start working on your project with our quality assurance company within 24-72 hours.
Free trial
We offer a 40-hour trial. Evaluate our QA services company and see how it works.
Top-notch technologies
We can automate the most challenging scenarios using modern technologies and find unexpected bugs.
Hire one - get a full team
By hiring one of our specialists, you get many years of experience in various industries and technologies from all our community.
QA/AQA specialization
We focus on quality assurance and we are best in that.
Own training center
Our engineers have up-to-date technologies and can find an approach to any project.